MY TOP 5 BOOK BFFs
Celebrating our favorite females in Contemporary Romance
There's a lot of talk about Book Boyfriends – those delicious males that keep us company in our fantasies long after we've closed their books… Those gorgeous guys would be nothing without the women who back them up.
Time for a little bit of Girl Power, because none of our book boyfriends are perfect – they all needed the love and support of an amazing woman to shape them into the men we know and love.
These are the fictional women I'd love to hang out with – to spend a night on the couch drinking too much wine and swapping stories. The women who prove that this genre is more than pushover virgins and shrinking violets. These women might enjoy a little power play inside of the bedroom but they are firmly in control outside of the house. They are strong, smart, funny, and their characters elevated their respective books to something infinitely more glorious just by being themselves.
Oh, and stay tuned, because we've decided to make a similar Top 5 List which will feature our favorite females in Paranormal Romance in the near future. Those ladies also need to be represented!
So here are my TOP FIVE Book BFFs of the moment
Genie 

by

 Kitty French



Genie Divine
Sexually Empowered Burlesque Dancer
Role in my entourage: Group cheerleader
"Burlesque isn't cheap, Abel, and it isn't prostitution. It's an age-old form of entertainment, rich in comedy and music hall tradition. It's about striptease, illusion, art… a celebration of women. Yes, it's suggestive. Yes, it's sexy. But it's not obscene, or debasing to the performer or the watchers."
Genie is a believable, relatable, strong, smart female lead and I fell in love with her character instantly. She's confidant and tenacious and stole my heart.
Genie is a dancer at a Burlesque Theater in London. She has an awesome attitude about burlesque, and about female sexuality in general. She truly raises her performances into an art-form… Even as Abel tries to pretend it's something trashy. She defends her life choices, her sexuality, and her family business from the man she lusts after.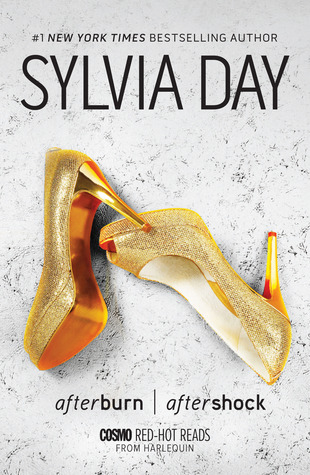 Gianna Rossi
Independent, Driven, Business Genius
Role in my entourage: The girl you call to have your back in the boardroom

"I'd face all that and more for a guy who really loved me," I told him coldly. "But I'm not putting up with this shit from a jerk."
In a perfect world of literary crossovers, Gianna would be hopping from book to book slapping sense into women who lose themselves in their men… Women who are so dazzled by their alpha-male that they forget they had goals of their own…
That's not to say that Gianna was apathetic toward her relationship with Jax. She was willing to work for it – to make compromises, but she wasn't going to sacrifice her personality for grade-A dick.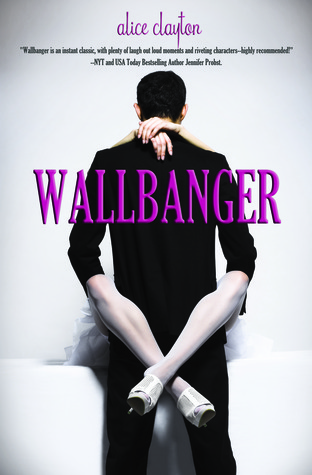 Caroline Reynolds
Sweet and beautiful – Inside & out
Role in my entourage: The hostess, we meet at her place because she always has a kitchen full of baked goods.
"Now you listen here, mister," I said, trying for a more adult tone. "I'm not going to spend every night listening to you try to crash you girl's head through my wall with the force of your dick alone!"
The first time I met Caroline Reynolds in Wallbanger, I laughed 'till I cried. She surrounds herself with amazing girlfriends who all support each other and make fun of each other in equal measure. She handles her struggles with grace and humor.
This woman is having a bit of an early-life crisis. Her business life is booming, but her sex-life is hilariously deplorable. Absolutely disastrous. She hasn't had an orgasm in forever – whether donated, loaned, or self-induced. Her UST is through the roof people.
To make matters worse, new neighbor seems to have the opposite problem – loudly screwing a steady stream of women on the other side of her thin bedroom wall. Her banter with Simon is fabulous. Their enemies to friends to lovers romance was full of heat, heart, and laughter.

Chloe Mills
A take-no-prisoners modern woman
Role in my entourage: The girl you call when you need, well, just about anything.

If only he would keep his mouth shut, he'd be perfect. A piece of duct tape would do the trick. I had some in my desk that I'd occasionally pull out and fondle, hoping someday I could put it to good use.
Chloe gives as good as she gets. Her boss is a total asshole for the sake of being an asshole. Their back and forth would send any intern home to bury their feelings in a pint of Ben & Jerry's, but not Chloe Mills. Oh no, she has a pair of brass balls inside those designer power-panties. You have to be one stubborn determined lady to handle a man like Bennett Ryan… And Chloe doesn't merely handle Ben, she brings him to his knees.

Addison Beltrand
Sexy, silly, confident rock chick
Role in my entourage: The girl to keep things just a little wild on a random Tuesday.

One of them wouldn't be enough for me, but the two of them just might be too much to handle.
My imaginary relationship with this fictional character is a little strange (even to me) – She is my number one BFF, and I kind of want to be her… and, well, if we drink a little too much wine and wind up making out? I'm cool with that too. Addison has all the qualities I look for in a female MC – she's intelligent, tenacious, confident, and effortlessly affects everyone around her.
The way she narrates her story with humor and quirkiness had me grinning from ear-to-ear. She tells her story in a way that is almost conspiratorial… Like she's your girlfriend spilling this naughty story over cocktails at your local hangout.
Poll: Who is your Book BFF?
Giveaway – Winner's Choice: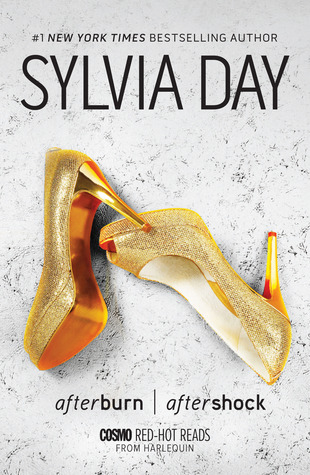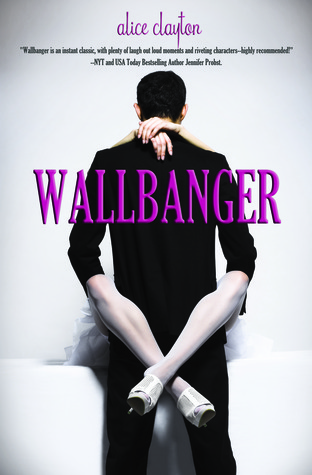 The Smutsonian is so excited to introduce you to our book BFFs, that we're going to giveaway an eBook of any of our Top 5 to one lucky winner! Enter here: