The Espionage Effect

by Kat Bastion & Stone Bastion


–


Source:

Review by Request


ARC Provided by the Authors
My Rating:

5 of 5 Stars

When desire sets you free…control is a matter of perception.

I'm Devin Hill.

Darkness taints my soul.

I'm suffocating. Drowning.

The sweet promise of air? Pure illusion.

Tested as a genius at age seven, I hide my emotions, become what they expect…bury my secrets. At nineteen, I trudge toward a predestined path, blinders on, heart safeguarded.

Until I dare to be wild.

Until Alec Marquez crashes into my world.

Until all that follows redefines everything I've ever known.

What happens when you stumble into a world of spies…and discover you belong there?

Buy this book:
Amazon | iTunes | Kobo

A Perfect Summer Read!

This was not my first experience with husband and wife author team Kat & Stone Bastion, but it was my first time seeing what the talented pair can do with a suspenseful stand-alone.
The Result: Glorious!
This novel had my rapt attention from start to finish. The characters were wonderfully intriguing, the pacing was perfect, and the suspense kept me turning pages like crazy.
Quite frankly, The Espionage Effect might be the best thing I've read so far this summer.
The beach resort setting certainly lends itself to calling this the perfect summer read, but the combination of romance, suspense, adventure, and mystery cinches the deal. Add to all of that a kickass female lead and this was nothing short of a FIVE STAR read for me.
Devin 'Dev' Hill

They all saw what they wanted to see: the next Einstein or Gates – their finely honed world destroyer, or potential economic rainmaker. All my life, I'd portrayed the two-dimensional genius I wanted them to see.

Devin Hill is simply fascinating. For all her booksmarts, she's completely grounded in reality. She isn't socially awkward or unfeeling. She has passions and a haunted past which guides her.
Devin's character really made this book for me. Her first person POV drives the narrative and it was an absolute joy to join her on this adventure.
Devin Hill is a genius. Literally. Her superhuman IQ and eidetic memory have meant a lifetime of learning and expanding her abilities. She's currently studying nuclear physics, but she has expert knowledge in the fields of Biology and Astrophysics as well.
She's been groomed for greatness, and the pressure is stifling. The spur of the moment decision to take Christmas vacation at a beach resort with her best friend leads her on an adventure she couldn't have imagined.
Alejandro 'Alec' Marquez

In the murky starless sky of my existence, he'd become an unexpected beacon, drawing me in without even so much as the promise of light.

Hello 'Tall Dark and brooding!' Alec was a beautifully written enigmatic character – Much like Devin, the reader is swept away in the mystery which surrounds this spy and we're thankful for every tidbit of information fed to us.
Alec literally crashes into Devin's life and her world is changed forever. Alec is a spy working for a secret international organization, and his mission is exactly the kind of adventure Devin wants to embark on.
He tries his best to keep Devin at arms length, but there's no denying the sexual chemistry swirling between them. Add to that:
– Playing vacation lovers provides the perfect cover while Alec is on his mission.
– Devin's skills of deduction and eidetic memory are invaluable investigative tools.
– Devin has her first taste of freedom and adventure while helping Alec on his mission, and she's not going to give up that feeling easily. She was born to be a spy.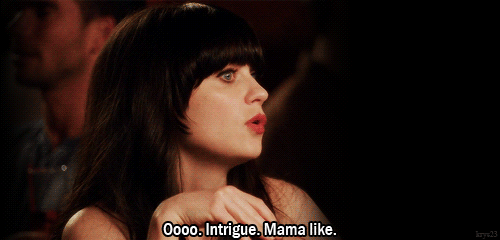 "You can't get more cloak-and-dagger than black ops. There are not degrees of obscurity."

"Ahhh, but there are, Devin." His voice softened, deepening into a rich silk that caressed, mesmerized. "When no one knows we exist but hose who work for us. When membership means becoming a shadow, permanently. When we fly under the radar but out in plain sight for all to overlook. We're the whisper of air that chases what goes bump in the night."
Devin is pulled into this dark world of espionage with Alec as her guide. The bond they form is bolstered by shared thirst for justice.
It's difficult to go much further without being spoiler-y, and you should really enjoy all the twists and turns in this story as the author intended.
Read this book.
You will not regret it.
The blossoming romance between Devin and Alec perfectly balances the action and suspense. This story was endlessly entertaining, and I can't recommend it enough!
Excerpt
"Take off your dress." His voice dropped low, the words measured.

Nothing in me questioned, only obeyed. I slid my fingertips downward over the silken fabric and bent forward, causing my arms to pull inward and press my breasts together. He stared with rapt attention as I grasped the material just above the hem at midthigh, slowly lifted it up, then dragged it over my head. By the time the dress cleared my face, providing an unimpeded view of him again, he'd already removed his T-shirt.

His scorching gaze landed on my breasts which were hidden by the black lace of my bra. With every deep inhalation, I grew more aware of them, heavy and aching under his scrutiny. My nipples drew tight, peaking to attention for him.

Trying to calm my breaths, my gaze traveled down his sculpted chest, taking note of the faint spiral scars in the dim light and the thin dusting of hair that trailed downward in a line from his navel until it disappeared beneath the cargos that hung low on his hips. I reached a finger out, touched his heated skin just above his left hip, then traced the defined line of his oblique in an angle downward until my fingertip tucked under the rough twill material.

The right corner of my mouth kicked up. "Pants. Off."

He arched a dark brow. "You. First."

Power.

Control.

Clear and blurred. Defined, yet uncaged. We each had it, yet granted the other a slight measure of leeway in our erotic tug-of-war. Tension pulsed electric between us in the decadent give-and-take we slowly unfurled.

Defiance sparked through me, and I gave him a slow headshake. "No." Then I eased a bare foot back and climbed the cool tiled steps that led from the sitting area, one then the other, before inching farther back into the room toward the bed. He followed, watching my every move with unchecked hunger. Eventually, his hands moved forward and he unfastened his belt, then unzipped his pants.

Standing only in my matching bra and tiny scrap of a thong, I slid my hands over my hips and slipped a finger under each lacy thong strap. Taunting him while testing my own courage, I ran my fingers under the thin material, tugging it down a few inches, but no more.

As he watched, he hooked his thumbs into the waistband of his pants and lifted his leg, climbing one step. After he cleared the second step, he slid them over his lean hips, down powerful thighs, and then dropped them.

My gaze held his the whole time, until I finally got brave enough to let it drift lower. He spread his legs, standing in a casual but confident stance, awaiting my inspection.

Yeah, he passed. Semihard, his gorgeous penis hung heavy between his legs, thick and long and curving slightly to the left.

I swallowed hard. Now what? I understood the mechanics. Had run through them before. But tonight promised to be different. Was supposed to be out of my head. Spontaneous. Carnal rather than mental.

He saved me from myself by arching a brow and crossing his arms over his chest. "The rest of it. All of it. Off."

My lips twitched at his commanding tone. "Is the striptease for your benefit or mine?"

"What do you think?"

I huffed out a laugh and reached behind me, unclasping my bra. "I think you're enjoying this. A lot."

"You're not?" He stared hard, challenge flaring in his eyes.

I sucked in a deep breath as an instant hot ache flashed between my thighs, pulsing there. Still surprised by the effect he had on me, the power of which spun my head, I blew out a measured breath through pursed lips.

"I am." My admission was soft-spoken.

He said nothing more as my arms came forward; he merely held my gaze. Like it was more important for him to gauge how every move I made—every single thing we did—affected me, not him.

I swallowed hard as the lacy straps of my bra loosened then fell over my shoulders. When I lowered my arms, the remaining bit of material that covered the heart of me fell away, sliding to the floor. But it wasn't enough. Standing in the shadows, I brushed my fingers under the last of it, the slender thong straps that rested securely over my hipbones.

And down it went. All of it. My underwear. The armor beneath. Every constructed wall and safeguard tumbled away.

Although he had no idea. Only someone primed with the right information would know what to ask. And I didn't feel any compunction to tell.

But what struck me was the knowledge permeating straight to my heart, that if he did ask, I would offer him up my darkest secrets. And he would protect them.

"Beautiful," he murmured.

The reverent word spoken under his breath held more weight than any other he could've uttered. Because the way his intense stare penetrated down into my soul, I knew he didn't just mean on the outside. He knew me bone deep on the inside, without ever needing to be told what dark things lay hidden there.
Giveaway:
 Kat & Stone Bastion have graciously offered to giveaway a $25.00 Gift Certificate to Amazon or B&N (Winner's Choice)! You can enter here:
About the Authors:
Website | GoodReads | Kat's Twitter | Stone's Twitter | Facebook
Award-winning and bestselling romance author Kat Bastion has teamed up with her husband Stone Bastion to create the new contemporary romance series No Weddings.
A few factoids about the writing team…
Kat enjoys her chocolate rich and dark, her music edgy and soul-filling, and her vacations exotic with toes dug into the sand. And she's wildly, madly, deeply in love with Stone.
Stone likes pounding the trails on a mountain bike, vibrating the sound system with rock music, and down time spent on a stand up paddleboard. And he loves Kat wildly, madly, deeply…and then some.
Together, they're having a blast bringing fun-filled romantic stories to life and hope you'll join them in the exciting adventure.
Kat's first published work, Utterly Loved, was a twentieth anniversary gift of love poems to Stone that they decided to share with the world to benefit charity. Net proceeds from Utterly Loved, and a portion of net proceeds from all their books, go toward charities involved in the fight against human trafficking.
Kat and Stone live amid the beautiful Sonoran Desert of Arizona.