Red & Wolfe

by

Ella James




–


Series:

Red & Wolfe #1


Source:

Personal Library


My rating:

4 of 5 stars

When Sarah "Red" Ryder loses her job as an art critic for a Boston newspaper, she's brokenhearted. Worse than that? She's broke. Her boyfriend recently left her – for a tatted-up hottie with a dick – so she's stuck paying her hefty apartment rent alone. After two months unemployed, there's no money left. With no immediate family to turn to, Red reaches out to her estranged grandmother, a reclusive writer living on an island off the coast of Charleston. Several days later, Red receives $30,000 and an invitation to visit.

James Wolfe is not Red's grandmother. But he beckons her. Red has the ability to give him something he needs. He won't take "no" for an answer, and he doesn't mind screwing her over. He lost his conscience six years ago, when he was tried for the murder of his wife. Since then, life is about him – and the paintings he does under the mysterious pseudonym "W."

Wolfe needs the island to keep painting. To live his life away from prying eyes. To keep up the anonymity of "W."

Once he sees Red, he finds that he needs her, too. And Wolfe will have her. Any way he can.

**The story of Red & Wolfe will be told in three novellas. The next one releases May 21.

Buy this book here:
FREE on Amazon

LOVED THIS!

Fucking hell, I'm rocked by her surprises. For starters: the little redhead makes my dick hard. The righteous outrage. I'm glad I pissed her off. How fucking sexy is that mouth when she's using it to slap me around?

I absolutely loved this short story and I look forward to reading the next installment of Red & Wolfe.
I fell in love with Red…
SARAH RYDER
AKA Red

She wants me. She may not like me, but she fucking wants me just like I want her.

Red is having a shitty time. She lost her mother, got laid off, and has been slowly crumbling ever since. She is selling off her possessions and losing hope. In a moment of drunken madness, she emails her wealthy and estranged grandmother…
JAMES WOLF
AKA Race

Holy fucking wow. This man is brutally handsome.
He must be a fucking pirate.
Wolf has been hiding out at Sarah's Grandmother's private island for a long time. It is the only place he feels at peace. So when his lawyer calls to inform him that an estranged granddaughter stands between him and his home, he is forced to take action…
Wolfe must convince Red to sign the island over to him…
Red just wants to make some changes in her life…
I practically inhaled this book, I think it might be my favorite of the collection so far (but let's be honest, it's early… Several more authors to go)…
I read this book as part of the Bend Anthology which features some of the most talented authors currently working in Modern Romance.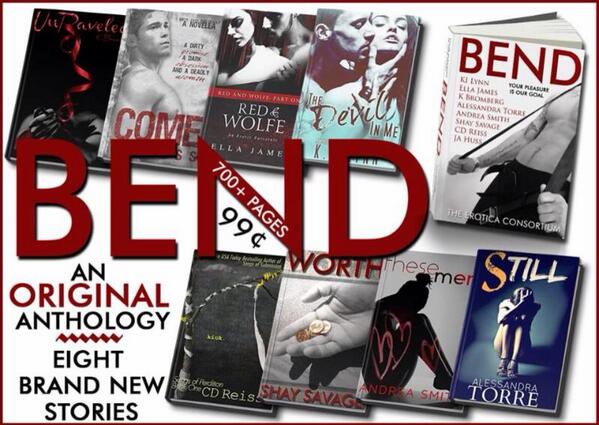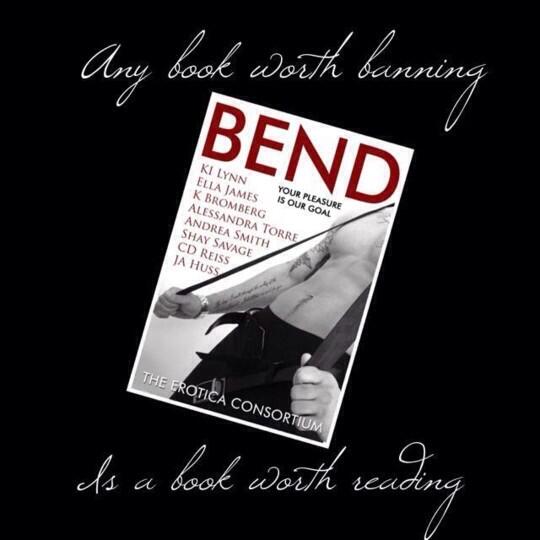 As of the date of this review, the Anthology has been banned by Amazon…
This book has been awarded the following honor by The Smutsonian. Click the star to see the full list of books who won awards in this category!